What is it?
It is the N5 module for the creation and management of Machine Learning (ML) models.
These models learn patterns, such as typical customer behavior, and allow actions to be taken based on a prediction.
What does it do?
The tool simplifies and automates the development and production of ML models, avoiding the typical problems found in the model life cycle and reducing implementation times.
Through the integration with other modules, it allows the optimization of processes such as marketing campaigns or the pre-approval of products with risks.
How does it do it?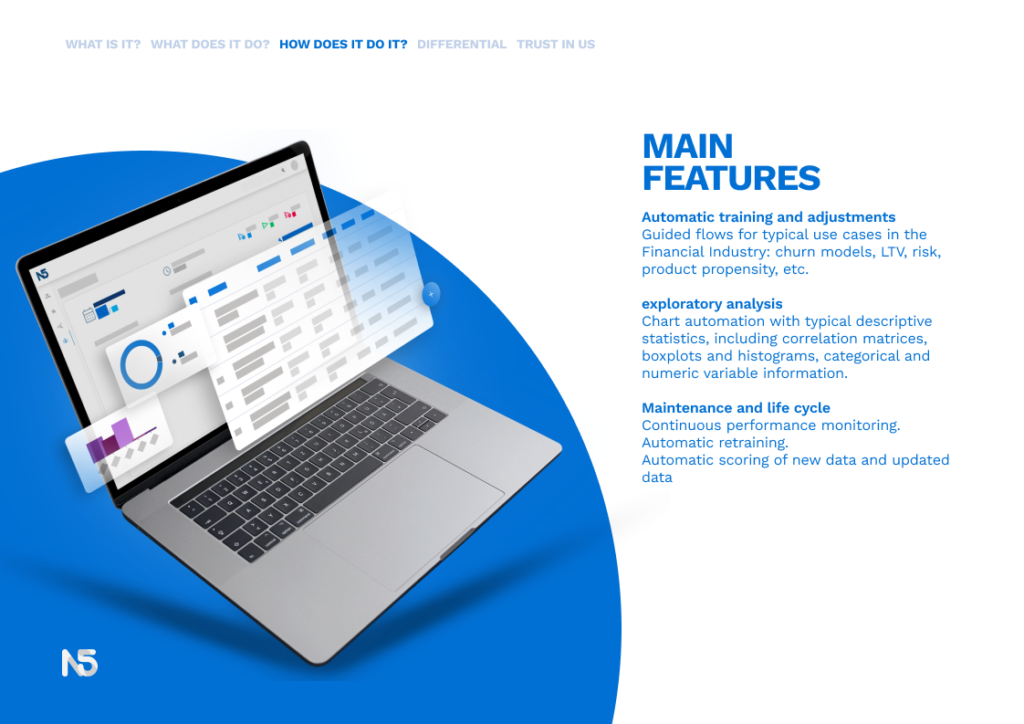 Our differential
Improve user experience
Users without advanced knowledge can create models in a simple and dynamic way. Likewise, advanced users create models in Python.
Import of models
It allows importing models that are being used, acting as an ML model manager to monitor all associated models in one place.
Reduction of implementation times
The models use datasets available in the tool and are created through a series of steps, allowing models to be created in minutes.
Lowcode tool
The models can be created without code, which means that most people can use the tool without any major difficulties.